FREE SHIPPING FOR ORDERS OVER R1000!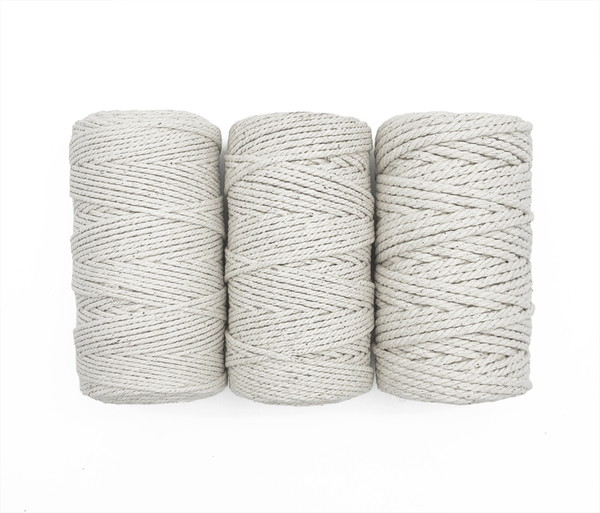 Natural Cotton Twine
Quick Overview
100% Natural Cotton Twine Environmentally friendly and Biodegradable.

This beautiful cord is very easy to work with, is a natural colour and is easy to dye. The  knots are clearly defined.
Perfect for small to medium Macrame projects. Makes the most beautiful natural Crochet pieces. 
1mm - 50g - Approx 60m
1mm - 100g - Approx 120m
1mm - 500g Approx 592m
2mm - 500g - Approx 167m
Perfect for medium to XLarge Macrame projects .Beautifully elegant for Wedding arches and backdrops but yet strong enough to use for furniture. 
3mm - 500g - Approx 114m
4mm - 500g - Approx 75m
4mm – 4Kg - Approx 600m
---
---
---